Inmates: Asylums, Prisons and Hospitals
Event Information
When
4 Oct 2014

9:00am

-

12:30pm
Where
Queensland Baptists Conference Centre, 53 Prospect Road, Gaythorne
Brisbane
Queensland
Other Information
Cost: $15.00 QFHS members and $20 non-members (includes morning tea)
Contact
Inmates: Asylums, Prisons and Hospitals
Presenter/s: Shauna Hicks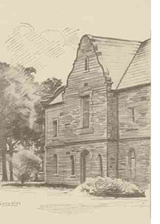 Shauna Hicks is an archivist, librarian, and family historian with over thirty-five years' experience and is the author of a number of research books published by Unlock the Past. Shauna is a Fellow of the Queensland FHS.
Missing an Ancestor: Try Looking Behind Bars. This talk looks at resources available for researching prisons and prisoners in Australia (does not include convicts). Personal examples will be used to highlight some of the wonderful details that can be found in these records.
Family Skeletons or Just Old and Sick: Looking in Asylum Records. This talk looks at the availability of asylum records in Australia and outlines the type of information that can be found and how useful these records are in finding ancestors who simply disappeared.
Accident and Illness: Ancestors in Hospital. This talk looks at surviving records in Australia and demonstrates how useful they can be in finding out little known facts about our ancestors. The records can also be key to discovering ancestors in mining areas.
To register see www.qfhs.org.au/events/qfhs-seminars/inmates-asylums,-prisons-and-hospitals